Skip to Content
We Have a Team of Pediatric Dentists in Fort Collins, Loveland and Longmont, CO
Regular dental care visits during childhood are important and help continue successful dental care patterns for future healthy smiles. Serving infants, children, and teens; our dentists accommodate to each patient's individual needs and behaviors. At ToothZone, our dentists specialize in working with children, due to the 2-3 additional years that are required after dental school. Call us today to make an appointment for your child.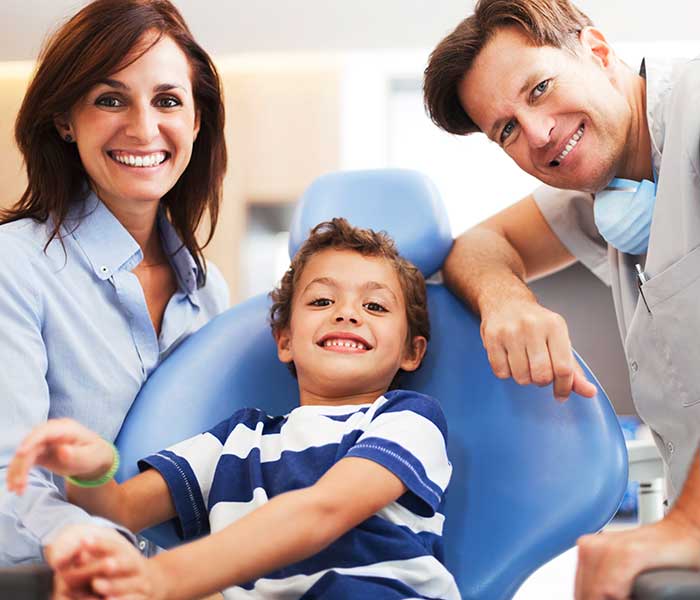 Comprehensive Pediatric Dental Services
At the Toothzone Network, we provide comprehensive dental care for infants, children, and teens. You may think it's unnecessary for your child to visit a dentist before their permanent teeth come in, but the truth is, the primary teeth are just as important and need proper care, too. Neglected cavities in baby teeth can cause problems with developing permanent teeth that may be hard to correct. Baby teeth also help to guide permanent teeth into place and for the correct development of the jaw bones and muscles. That's why keeping them healthy is so important. We'll ensure your child gets the care they need from the first tooth eruption through adolescence and beyond.
Our Pediatric Dentists in Northern CO Offer All of the Following Services:
Dental x-rays
Pulp therapy
Orthodontic treatment
Sealants
Fluoride treatment
Mouthguards for sports and teeth grinding
Dental emergencies
Offering Sedation Options to Ease Anxieties
We understand that many children have fears about visiting the dentist and maybe uncomfortable during certain treatments, preventing them from getting the best care possible. That's why we offer a variety of pediatric sedation options to put your child at ease. We offer:
Nitrous oxide: Also known as laughing gas, nitrous oxide is administered through a breathing mask and allows your child to relax without putting them to sleep. It will calm your child and relieve their anxieties, so their treatment goes smoothly.
Conscious sedation: We offer several conscious sedation options to help apprehensive children, very young kids, and those children with special needs. Though some of these options may cause your child to become drowsy and even fall asleep, they will not lose consciousness.
I.V. sedation: For children who do not do well under conscious sedation, we offer I.V. sedation to allow for easier dental work. This will be administered and monitored by an anesthesiologist.
Make an Appointment
Make sure your child is set up for a lifetime of oral health by bringing them for regular dental checkups and cleanings and getting them the care they need when they need it. Call us today to schedule an appointment for your child.