Skip to Content
A Team of Dedicated Dentists in Northern CO
At the Toothzone Network, we are committed to our patients' oral health, providing complete dental care to infants, children, and teens. With our team of dentists across multiple locations in Fort Collins, Loveland, and Longmont CO, we're able to provide the care your children needs with a gentle approach. From pediatric dentistry services that help maintain your child's teeth to urgent dental problems, our dentists and staff are equipped to handle them all. We'll ensure you feel comfortable with our procedures and answer any questions you may have. Everyone who works at our offices is here to ensure that our patients have the best experience possible, from the moment they walk in the door until after their appointment is complete. Contact us today to discuss your dental needs.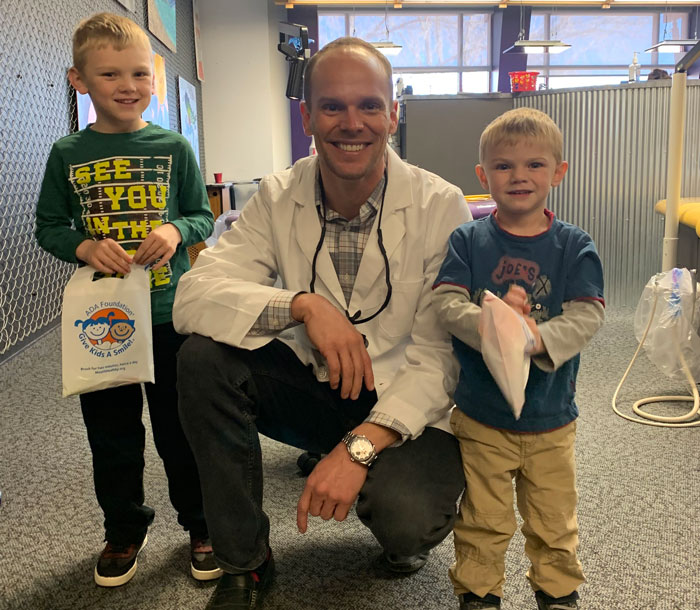 A Gentle Approach to Dental Care
Our staff understands that many patients, especially children, suffer from dental anxiety, some even have an intense fear of visiting the dentist. That's why we work to create a comfortable environment to put patients at ease, and our staff is trained in gentle techniques to help children who might be scared. Oral health is too important to neglect, and patients should not let fear or nervousness keep them from maintaining a healthy smile. We're even able to offer pediatric sedation options(link) for those children who are young or apprehensive about visiting the dentist. Our team can do both conscious and I.V. sedation depending on the child's needs. We ensure everyone stays comfortable during their appointment and put parents' troubles to rest.
Make an Appointment Today
Whether you are making an appointment for yourself or you have children in your family who needs a dental visit, the Toothzone Network is here to provide the care you need. Our doctors and staff are committed to providing the best service to all of our patients. Get in touch with us today to schedule an appointment.