Skip to Content
Your First Dental Visit
At the Toothzone Network, we understand that visiting a new dentist for the first time can be scary, especially for children who have never been to a dental appointment before. We're here to ease all your worries to ensure you and your family feel comfortable. We strive to earn your confidence and eliminate any apprehension you or your child might have about dental treatments, so that you all can look forward to your next visits. Our friendly staff works to develop a relationship with every patient, allowing us to develop personalized treatment plans to fit you or your child's unique needs. Your first visit shouldn't be one of worry, but instead should be one of accomplishment as you should feel good about making the choice to maintain your oral health. Call us today to schedule your first appointment.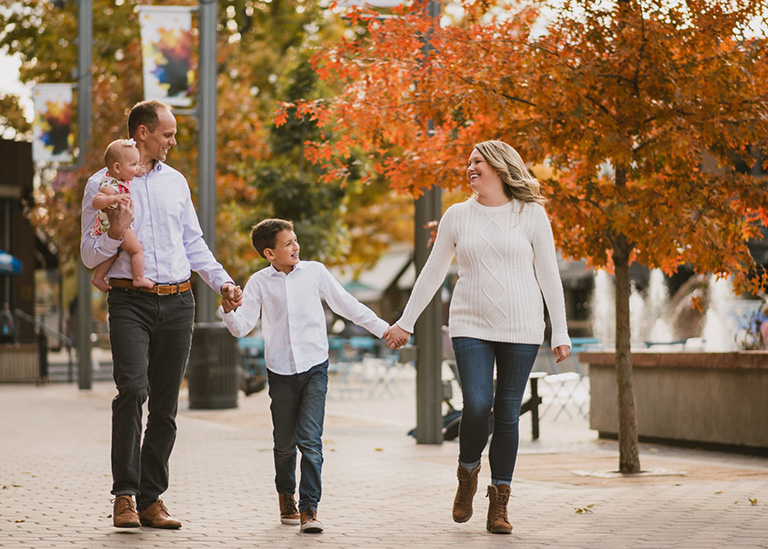 What to Expect
Knowing what to expect can help to ease some of the nerves felt when going in for a dental checkup. Our appointments will be easy, and we'll do everything we can to put you or your children at ease.
Here are the basic things we'll cover at the first appointment:
First, we'll review your medical and dental history so we can form a complete picture of your overall health history. We then complete a thorough, comprehensive oral exam that will allow us to see the current state of your oral health, often including x-rays. Lastly, we'll identify any potential concerns and develop a custom treatment plan to prevent or fix them, or to maintain your current good oral health!
More details coming soon!
Feel Comfortable About Your Dental Visits
We're here to help you feel comfortable about your dental visits. We know that not everyone enjoys coming to the dentist, but that doesn't mean you should skip appointments and neglect your oral health. We'll provide you or your child with gentle care to put you at ease, so you can relax and feel confident coming in for future appointments. Contact us with any questions, or to schedule!
Schedule a Checkup
A few things before you schedule:
At this time, this service is for scheduling checkups/cleanings only. If you need to schedule something else, please reach out to us via phone, email, or text.
We are not able to schedule emergency exams, orthodontic (braces) appointments, oral surgery (wisdom teeth) consults, or treatment appointments (crowns, extractions, fillings, etc.) through our online scheduling at this time. Please call, text, or email to schedule these.
If you are scheduling any new patient(s) please be sure to fill out your registration forms under the "Patient Forms" tab right after you submit them. Please be sure to include your insurance information.
The grey slots/days are unavailable. Light blue slots are the times that are open.
Be sure to scroll all the way down when you've selected the time you want and click the blue SUBMIT button.
Only ONE patient can be scheduled per blue line, per column.
We are not accepting adult patients. We are only accepting patients ages 16 & under.
Once your appointment is accepted, a staff member will send you a confirmation text and email with the information provided to confirm the scheduled appointment time, date, and location. If you prefer a phone call, please note that!
If for any reason we are not able to accept your appointment(s) or there is missing information, we will reach out to you at the contact information provided.
Don't see what you need? Give us a call at 970-223-8687 or email us at info@toothzone.com