Skip to Content
Ortho | Braces in Fort Collins
Beautiful smiles are healthy smiles. That's why at the Toothzone Network, we offer orthodontic treatments and braces in Fort Collins, CO to straighten and enhance the smiles of our patients. Crooked and misaligned teeth can cause dental problems later as they are harder to clean. Our orthodontic professionals work with patients as young as 7, but usually, you won't have to take action until the child is 12. Bringing your child at a young age gives us time to develop an appropriate treatment plan and detect any severe issues that may hinder treatment. If you think it's time to discuss your child's orthodontic needs, call us with any questions or to make an initial appointment for an orthodontic evaluation.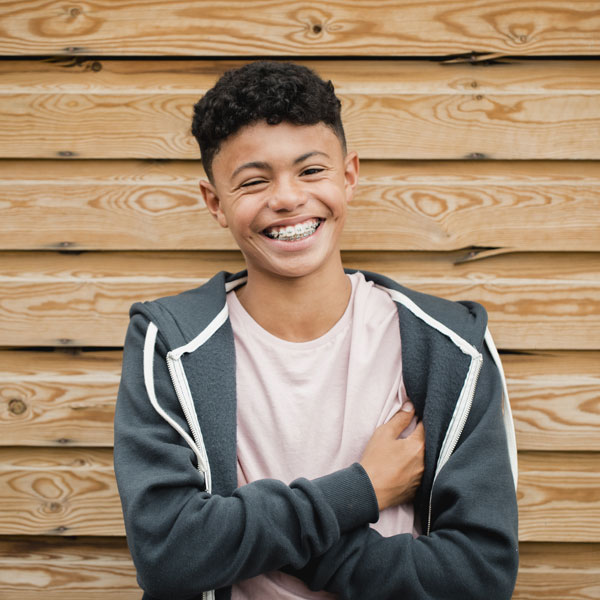 Importance of Orthodontic Treatment for Kids
You may be wondering if it's really necessary for you to start your child's orthodontic treatments at such a young age. The truth is, the younger the patient, the more time we have to develop a plan and prevent problems. Orthodontic treatments are best completed on children because their bones are still growing and developing. This means that if the doctor identifies any potential problems with crowding or bite, it can most likely be corrected. Elastics and braces can be used to help the jaw bone grow appropriately and correct skeletal problems, fixing the issues without surgery. Once a child stops growing these problems can only be addressed using jaw surgery. Bringing your child early for orthodontic treatments will ensure items are taken care of and prevent expensive procedures.
Make an Appointment
Are you ready to bring your child in for his or her first orthodontic evaluation? We're here to help him or she starts the journey toward a healthy and beautiful smile. Through the use of braces, brackets, elastics, retainers, and other orthodontic equipment, we can help your child develop a straight smile. Give us a call today to make an appointment