Skip to Content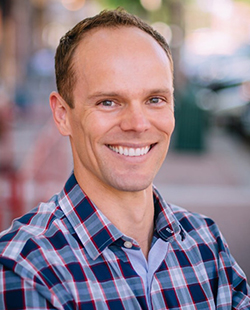 Dr. Ryan Taylor
Pediatric Dentist
The number of pediatric dentists is many, but Dr. Ryan Taylor is of a different caliber.
With a "whole patient" approach, Dr. Taylor takes the time to learn about his patients, their lifestyle and the dynamics of the families he serves. His individualized attention helps to educate, sharing knowledge with parents and kids alike to help promote a preventative mindset. Coming from a family background in medicine and inspired by his own pediatric dentist as a child, Dr. Taylor has a zeal for what he does!
From being an Eagle Scout as a young boy to traveling and providing care to impoverished third world communities, Dr. Taylor has always been a lover of the outdoors and enjoyed lending a helping hand. After his time as a Ram at CSU, Dr. Taylor found a true passion for serving children exclusively. He then pursued a Certificate in Pediatric Dentistry, allowing him to focus on child-related development, become qualified in sedation options and to treat patients with special needs.
Dr. Taylor, a savant in pediatric dentistry, but also a true family man as well. As a father of two, you can be sure that he gives advice he applies himself! If he's not making patients smile, you might find him in the mountains at the family cabin, hiking, biking or playing Cranium and various board games!