Skip to Content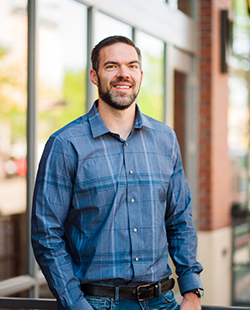 Dr. Jason Jamison
Who says going to see the dentist isn't SUPER? With Dr. Jamison it sure is.
By nature, Dr. Jamison is easy going and kind. His ability to connect with each patient individually allows for each child to feel comfortable and special. If he's not cracking a joke, he's probably showing off his superhero gear. He loves helping to educate kids and parents alike about healthy habits and ways to support a sparkling smile!
Being a helping hand has always hit home for Dr. Jamison. After graduating from the University of Nevada, he was able to spend two years in Chile doing outreach with the communities there. During that time he was also able to become fluent in Spanish which he has used to serve even more patients.
Dr. Jamison understands the chaos of daily life, between his three girls, two boys and their family labradoodle there is never a dull moment. You can spot him and his family hiking, boating, and camping all around beautiful Colorado! We truly feel you can have confidence in Dr. Jamison, as a dad himself, he helps create a fun environment where each child feels super!