Skip to Content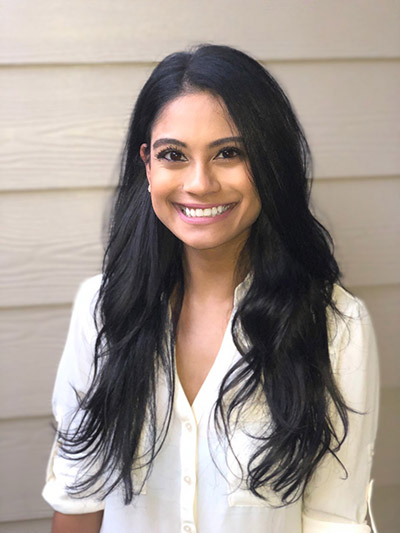 Dr. Zaid
Pediatric Dentist
Dr. Zehra Zaid started her college career at 16 where she attended the Texas Academy of Math and Science at the University of North Texas in Denton, Texas. She then went on to the University of Texas at Austin, graduating Summa Cum Laude in 2011 while majoring in Sociology and minoring in Biology. When considering dental schools, Dr. Zaid wanted to devote her time to helping underserved populations and accepted admission into the University of Detroit Mercy School of Dentistry where she received her Doctor of Dental Surgery degree in 2016.
During her time in dental school, Dr. Zaid held numerous leadership roles, participated in many outreach projects which included extensive interaction with patients with special healthcare needs, and was a biomedical sciences tutor to dental students. She was the 2014 recipient of the Demler H. Eichler Scholarship, 2015 fellow for the Academic Dental Careers Fellowship Program, and the 2016 recipient of the Clinical Pediatric Dentistry Award; all while spending 4 years on the Deans List.
Some of Dr. Zaids most memorable accomplishments include founding the annual mission trip for the American Students Dental Association to Chichicastenango, Guatemala and growing the Pediatric Dentistry club from just a few members to a group of over 40 active members today. Dr. Zaid even published an article in Pediatric Dentistry Today highlighting the clubs accomplishments during her term as President.
With her passion for working with children, Dr. Zaid went on to complete a Master of Science in Pediatric Dentistry at the University of Michigan in 2018 (currently ranked as the #1 dental school in the country, and #2 in the world). Dr. Zaids masters thesis explored Silver Diamine Fluoride and its use as a caries arresting material in baby teeth. Dr. Zaid is now board certified and a Diplomate of the American Board of Pediatric Dentistry.
Dr. Zaid believes that every child deserves the opportunity to have a smile on the surface that matches the beauty of a smile within. She has a strong passion to educate, relieve discomfort, and gain trust in every patient.
When Dr. Zaid is not working, you can find her laughing and spending time with her family and friends. Dr. Zaid is an aspiring yogi and has completed two half-marathons. She loves traveling, exploring the outdoors, shopping (retail therapy is her poision!), and is a huge foodie. Dr. Zaid is excited to meet you and your young ones as well as call Colorado her new home!